Howdy, fellas! Long time again.
We're excited to bring you two brand new features in Inspire, supporting the publishing to Ghost, and Spanish language interface, in version 3.14, and one fixed bug.
If you haven't updated to the latest version of Inspire, open it and update it as instructed. If you haven't tried Inspire Writer yet, feel free to download it from here.
Now, let's share a bit more about the new features.
Publish to Ghost directly from Inspire Writer
Starting from version 3.14, Inspire Writer supports publishing to Ghost directly from within the app.
In other words, Ghost will be the third post publishing and managing platform that we support (the first two are WordPress and Medium).
After you finish writing your work, just click this button 

on the left side of the writing panel and select Ghost and then hit Publish… . So pretty much the same with how you do it with WordPress and Medium.
Before you do that, you'll need to connect your Ghost Blog with Inspire Writer. And here is how:
1) Click the down arrow button 

, and select Ghost from the list, then click Add Account.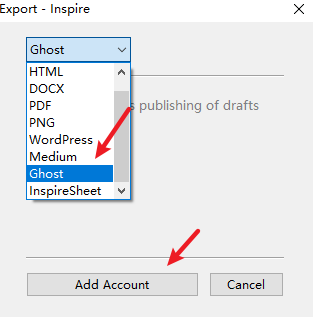 2) Click the add button, then select Ghost…
3) Fill in the information required, then click Log In.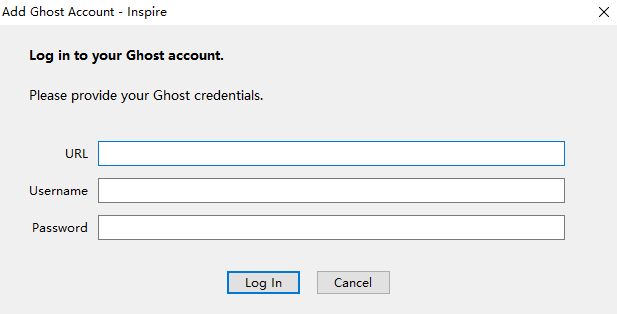 And there you go!
Spanish Interface
A million thanks to Giuliano, our warm-hearted user, for helping out with the Spanish translation.
So now, you can change your interface to Spanish whenever you can. Just click the View button on the menu bar, then select Language and Spanish. Easy as a cake.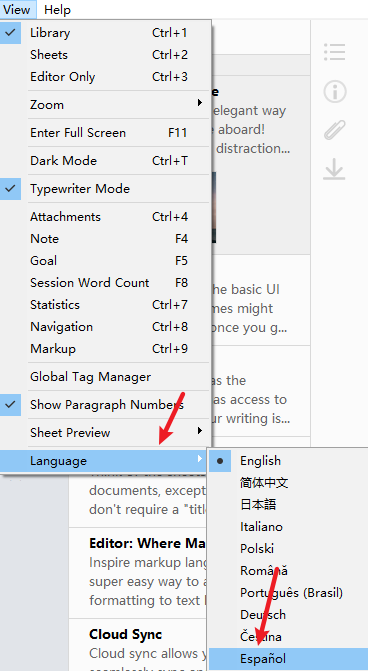 Not only that, in Inspire 3.14, we've also fixed the compatibility issue with SSL versions for connecting to Medium.
The above features are actually suggested by our users, so if you want to see anything new on Inspire, feel free to let us know, and you may see it one day.