Howdy, dear friends! Hope your week is off to a fabulous start!
We're excited to let you know that we have updated Inspire Writer to version 3.7. Feel free to download the latest version from here: https://www.inspire-writer.com/inspire-app/inspire_windows_setup.exe or just update your Inspire directly from within the app.
In this version, we've:
made it possible for you to export your Inspire sheets to images in PNG format;
optimized the lists; and
fixed a minor bug with the cloud syncing.
Read on to find more details.
Export sheets to PNG images
In this version, you can easily export your Inspire sheet to a PNG image. To do so:
1) Click the export button on the left side of the editor window, or use the combination keys Ctrl + 6, to invoke the export window.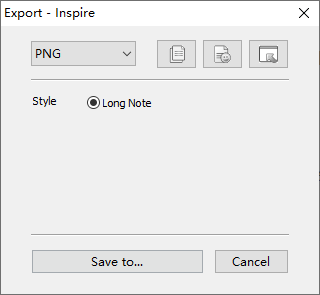 2) You can choose to preview your sheet first, or just directly save it as a PNG image.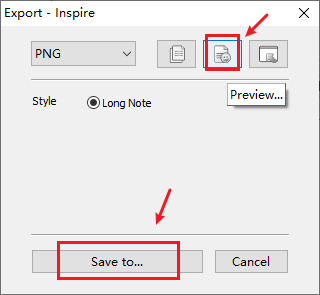 3) All done. Easy as a cake, isn't it?
Optimization & bug fixed
Apart from the above new feature, we also optimized the lists performance, and we fixed a minor bug with the cloud sync. Trivial, but worth mentioning, since they're our efforts in making Inspire better.
So, are you tempted to have a spin of the latest version of Inspire? Download it from here, or just update to the latest version from within the app, whichever way suits you the best.
As always, please feel free to let us know what you like or dislike about Inspire, so we can make it better serve your writing needs. Look forward to your comments. 🙂