Please follow these instructions:
1. Click here to download the Inspire Installer.
(If you are using Windows XP, please download the Installer for XP.)

2. If you see the following pop-up box please click "Yes".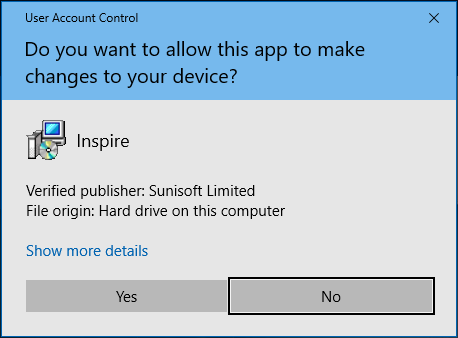 3. Follow the on-screen instructions to complete the installation.
4. Want to get a free license of Inspire?
Contact us: inspire@inspire-writer.com