Howdy, fellas!
The world hasn't been a very nice place in the first two months of 2020. Hopefully, everything gets better from the beginning of March!
Annnnnyway, back to the business here. We'd like to introduce you to the latest newly added feature in Inspire Writer – the session word count. If you haven't updated already, download the latest version of Inspire Writer from here or update it directly from within the app.
Session Word Count
Just as how its name goes, session word count tells you how many words you've added or deleted in a period of time.
The period of time is decided by when you edit your work with Inspire Writer. If you want to see how your word count changes starting from right this second, just hit the Reset Session.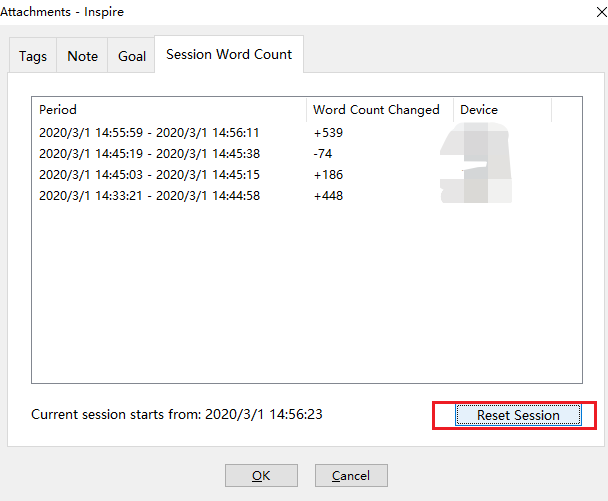 How to use Session Word Count
To invoke Session Word Count in Inspire Writer, just fit the F8 button.
Or click View > Session Word Count: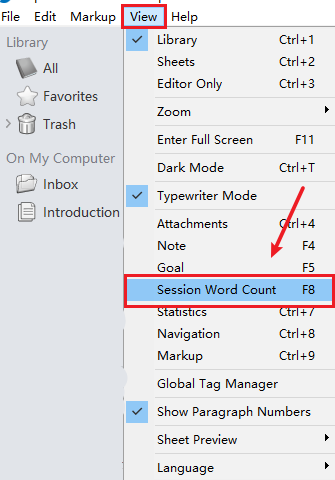 There it is! Go nuts! 😉
Use Session Word Count Together With Goal
To better track your working progress, you can use Session Word Count together with Goal (see more  detail information about Goal here).
Set a word count as your Goal, and then see what changes you've made in Session Word Count.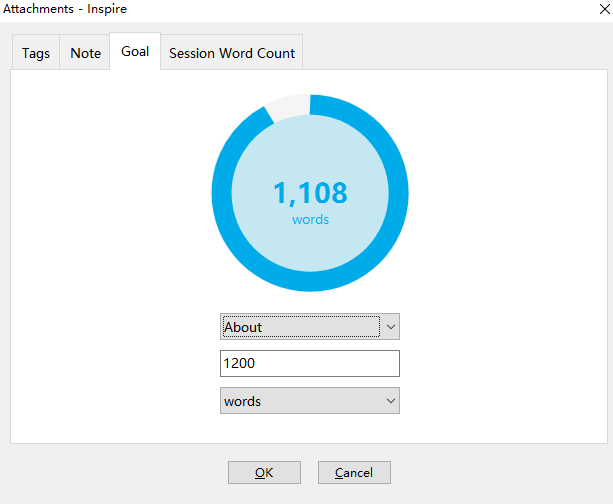 Other updates
We've also improved the cloud syncing feature and fixed some minor bugs. Please feel free to let us know if you see any problems when syncing or using Inspire Writer.
That's it for today! Let us know how you think about the session word count, and how it becomes another driver to your distraction-free writing in Inspire.