Good day, fellas! How your week starts off great!
Today I'm introducing my personal all-time favorite style – Ataraxia. If you haven't already, update Inspire Writer to the latest version directly from within the app or download the 10-day free trial version from here: https://www.inspire-writer.com/inspire-app/inspire_windows_setup.exe.
Ataraxia is the latest export style we have in Inspire Writer, a distraction-free markdown writing editor. It's simple, refreshing blue-and-white base color gives you a sense of calm and soothe, just like waves surging above the sea, decorating the big light blue with a handful of white.
Before we add a new feature we add to Inspire Writer, we would ask ourselves: will it help our users write better? Will it contribute to the distraction-free writing environment that we're building? Will it make writing more elegant?
Ataraxia ticks all the boxes.
Find me hard to believe? Behold and see for yourself: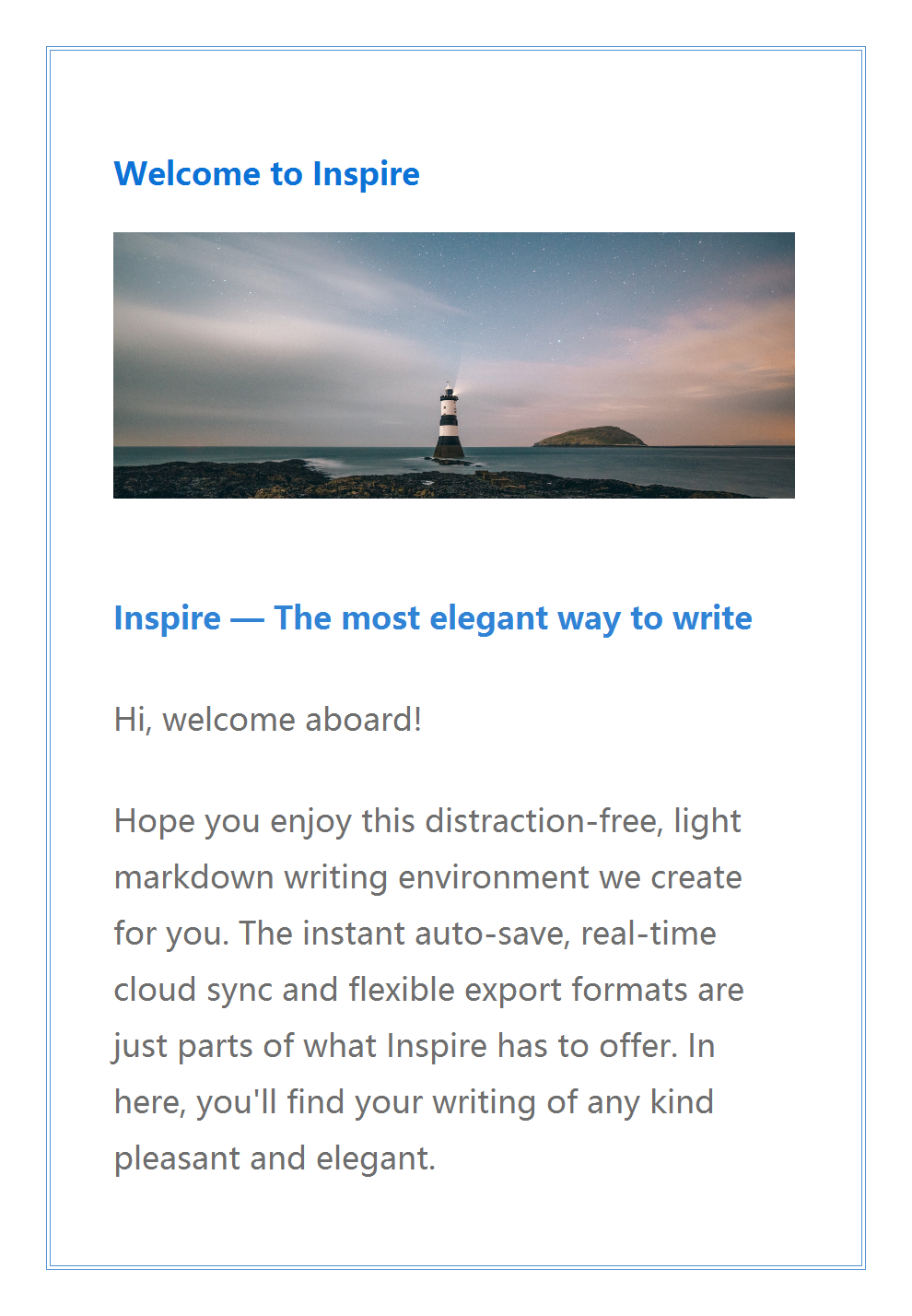 This is what you'll see when you export your Inspire Writer sheet to the Ataraxia PNG style. It's clean and soothing, and you would only find yourself hard to get distracted if you are determined to produce such beauty.
The Ataraxia image file works well everywhere too – social media platform, your personal blogs, forums, you name it.
You can also change the font of your work to make yourself an eye candy: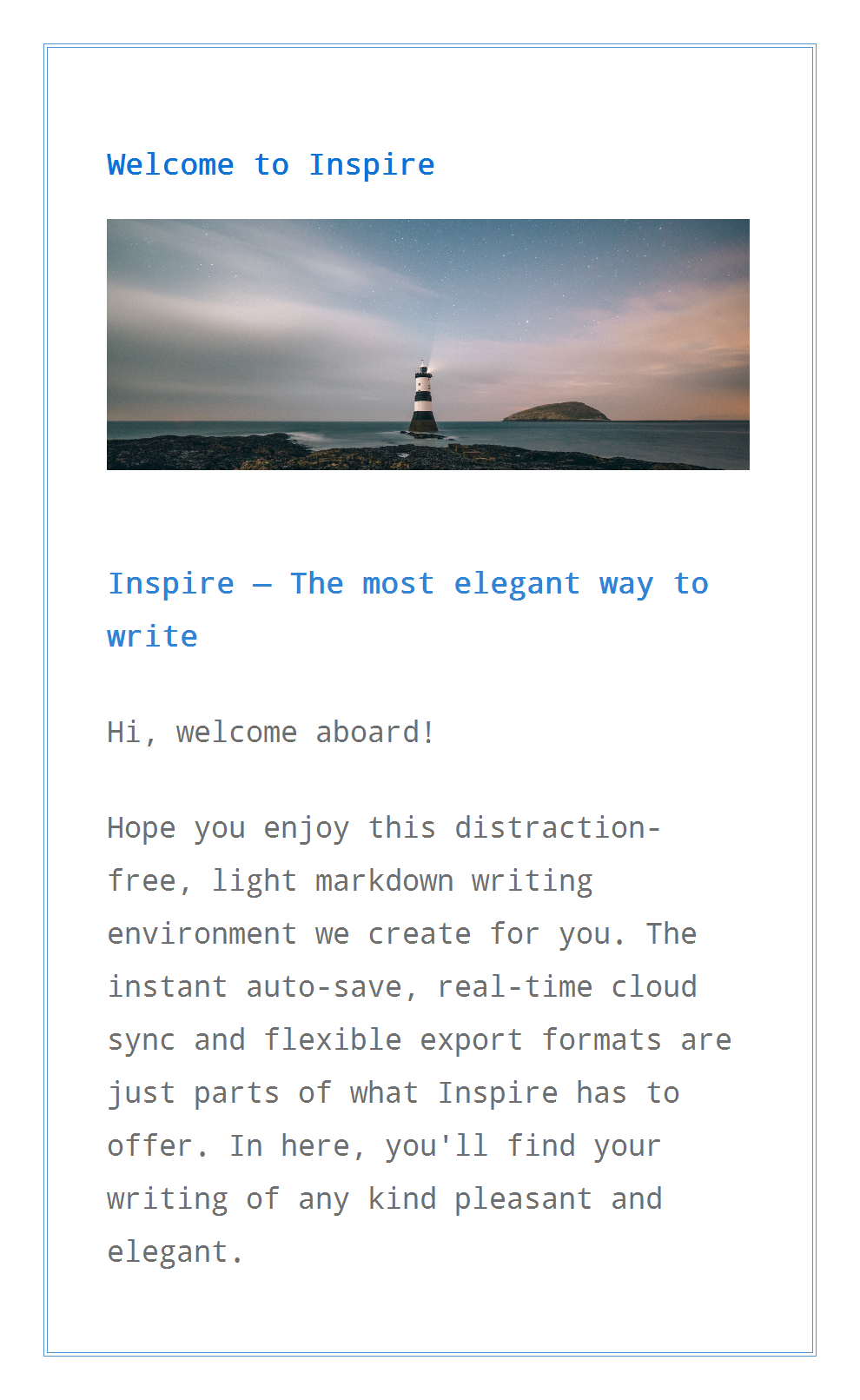 If you want to export your sheet to Ataraxia style, simply hit the Export button on the left, and select Ataraxia, and there you go, all set and done!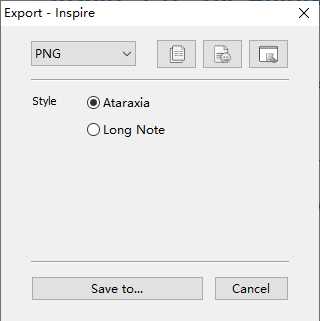 We've also updated the rendering support for exporting images to PNG files. Download the free trial version of Inspire Writer and have a try at the clean, refreshing Ataraxia style now!