If you prefer writing in the dark, or enjoy the less eye-soaring darker background to write in, or you just simply want to protect your eyes, then Dark Mode in Inspire is a good fit for your need.
By clicking View > Dark Mode, or using the shortcut keys Ctrl + T, your Inspire will be in the Dark Mode: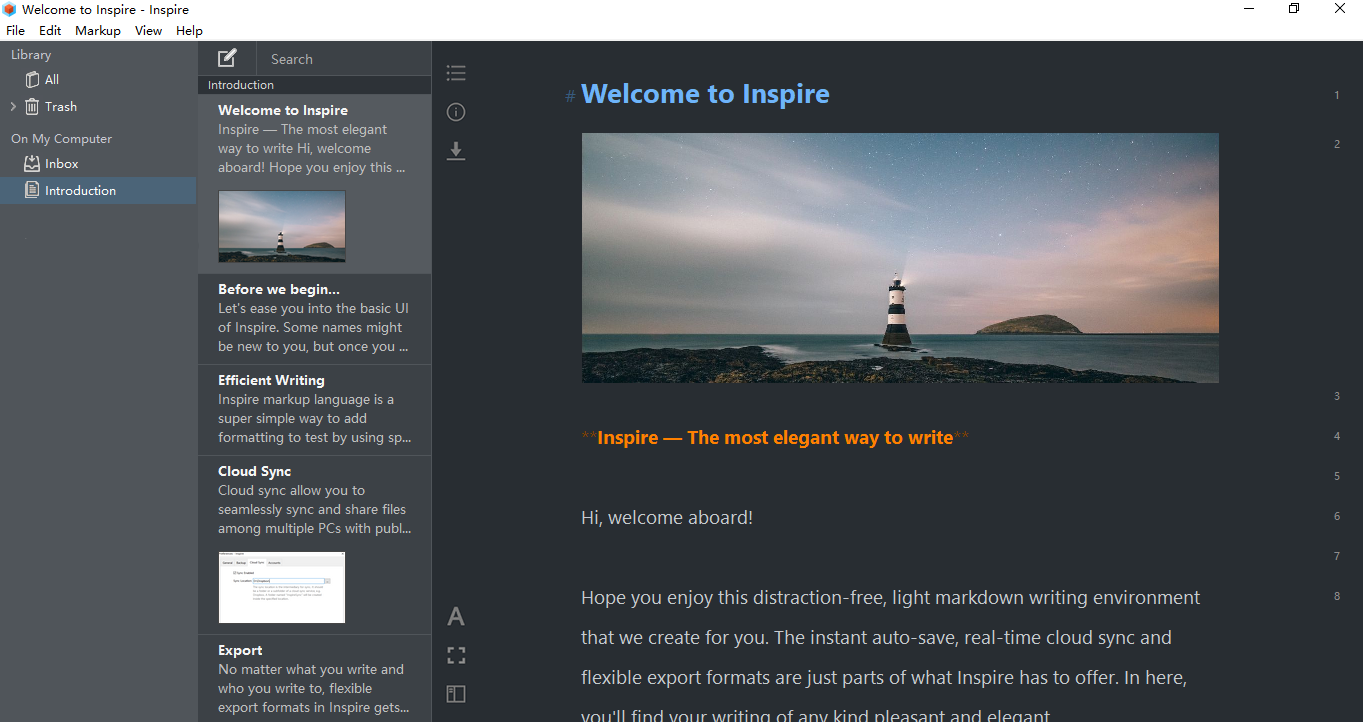 Inspire Dark Mode is a great tool to protect your eyes if you're writing late at night, or working in a low-light environment. It reduces the eye strain, allowing you to be more productive, especially if your job requires you to stare at the screen over 10 hours a day, which could be quite normal for writers.
By switching your writing environment to dark mode, say goodbye to eye strain, eyesore and constant squinting in front of the screen.
How do you like it? Feel free to let us know what you think. We're all ears. 🙂