A goal helps you keep track of your writing progress. For example, you can set a goal of 5,000 words for your work today. Nothing trumps the excitement of seeing yourself reaching a goal!
The goal in Inspire measures the following metrics:
characters
character (no spaces)
words
To attach a goal to a sheet, click the paperclip icon (

) on the top left of the editor, you invoke the attachments window. Click Goal, then set the goal for your sheet: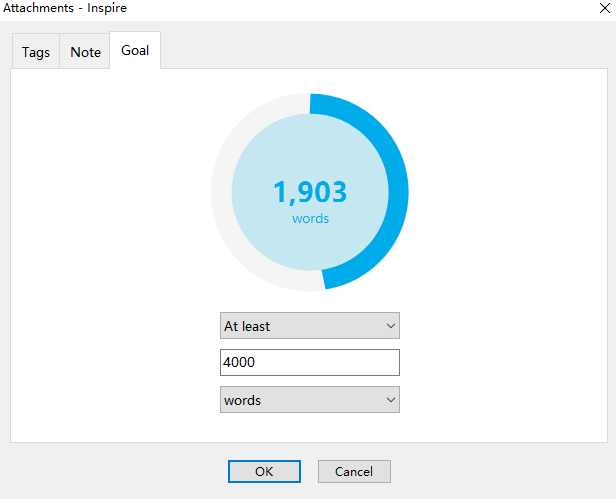 Or you can invoke the goal window by pressing F5, and then set your goal as per your own needs.
There you go.
Enjoy each step you take towards your goal!