Inspire allows you to publish your work directly from within the app to Medium.
To do so, you need to connect Inspire and Medium first.
Here is how you can do it in details:
1) You need to request an integration token by emailing yourfriends@medium.com.
Medium will then grant access on the Settings page of your Medium account.
2) When your token generation setting is turned on by Medium, go to your setting page, look for the Integration tokens section, and enter the description for Inspire. A token for Inspire will then be generated.

3) Copy the token.
4) Go to Inspire > File > Preferences… > Accounts. Click the + button, and then Medium….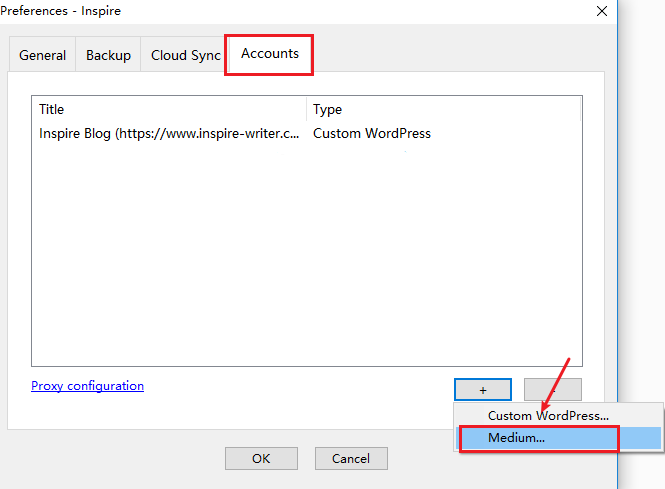 4) Paste your Integration Token here in the field: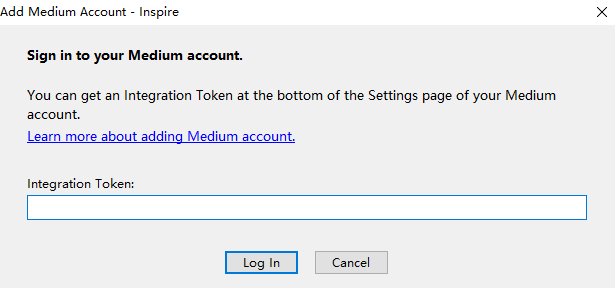 There, you're all set and ready to go.
Please feel free to leave your message in the comment section if you find that there's anything that I've missed here, or if you need to know more about Inspire and/or Medium.
Happy writing! 🙂