Howdy, friends! Here's our update of the week: Inspire 2.25. Download it here or just open Inspire on your computer to get it updated automatically!
Here is what's new on Inspire 2.25:
1) Now you can import the MD (Markdown) document into Inspire for further editing. To import a .md file, click File > Import… and then choose your file to import.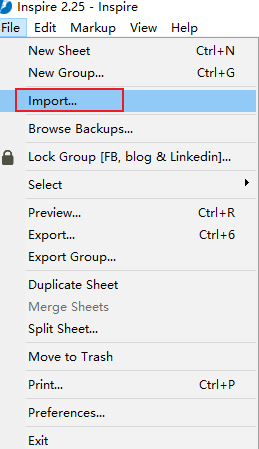 You'll find not only the content is imported, footnotes, images, links etc. are also imported as well. In other words, it's our one step closer to use Inspire on multiple platforms. Excited? We sure are. 🙂
2) We also updated the Italian version of the intro in the app: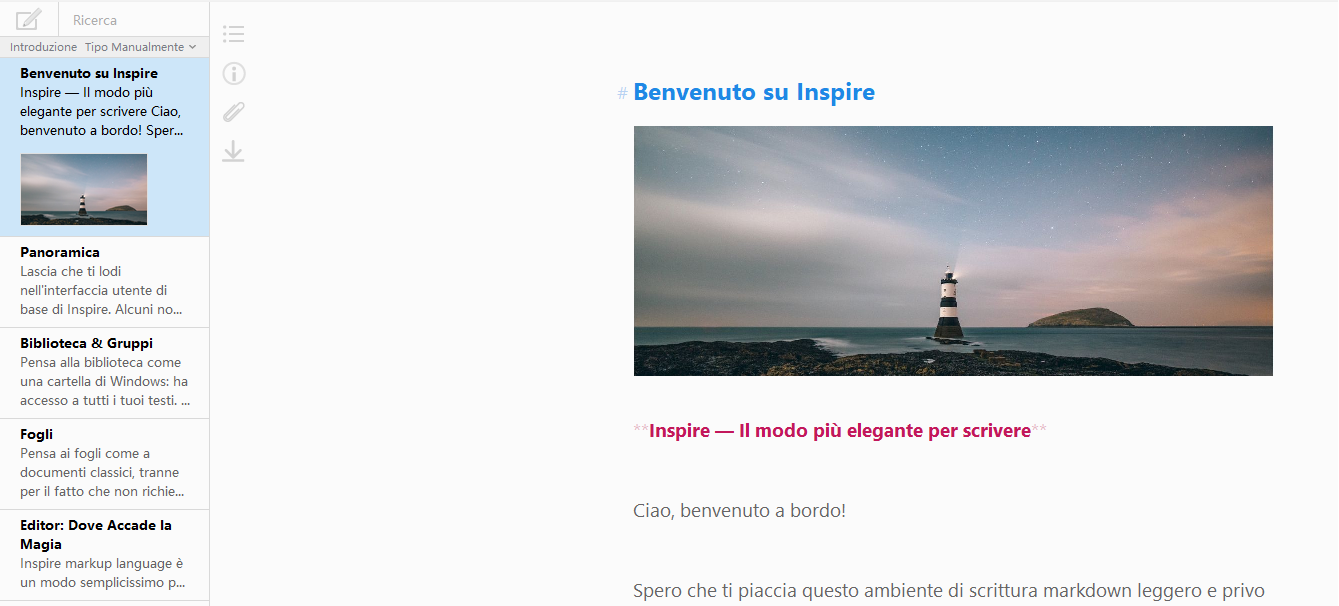 This won't be possible without the help from Peter, one of our users who keeps providing us with great suggestions. There are no enough thank yous that can show our appreciation of your help. Thanks man!
If you also want to see features or improvements you like on Inspire, just holler! 🙂 We're always here listening.