Howdy!
We released the latest version of Inspire, it's now 2.16. Come and check out the latest feature!
1) Inspire now allows you to add a featured image when publishing to WordPress. So you don't have to do it when on WordPress.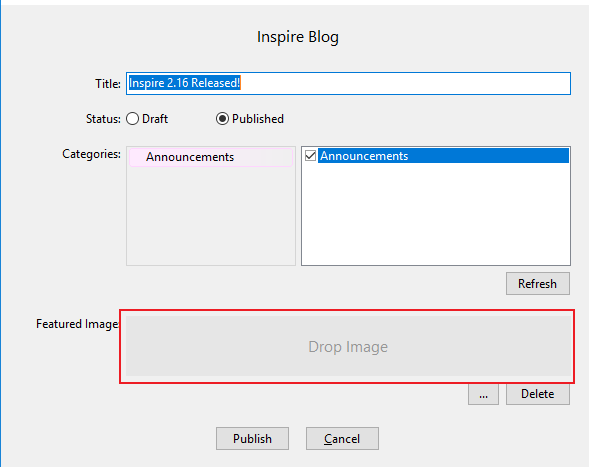 2) Now you can select part of your sheet content and see the statistics of it, like this: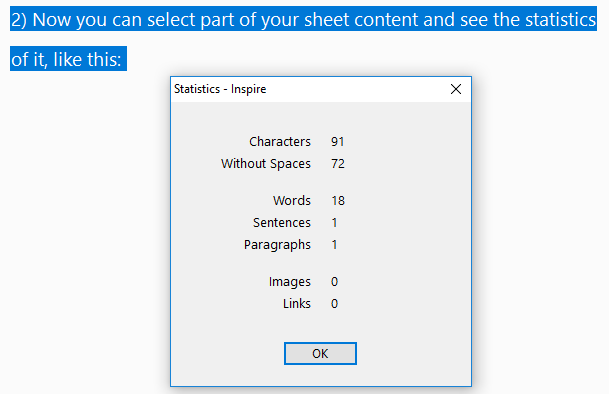 These two amazing features are suggested by our very warm-hearted users, and we thank them for their great efforts in making Inspire better.
And if you want to see more useful features on Inspire that will help you and many of our users, feel free to let us know. We're all ears.